[rev_slider alias="3d-coloring-page"]
Open Aria's Adventure app and tap the Coloring button.
Choose to play in AR mode with a smartphone/tablet or VR mode with the included headset.
Place a coloring page in front of your device and watch your animal come to life! Color on the paper and see your animal's color change on screen!
Never run out of coloring pages! Click each page for a FREE* download.
*The download of these coloring sheets is copywrite and solely permitted to those who have purchased the ARIA experience from any of our authorized dealers.
Videos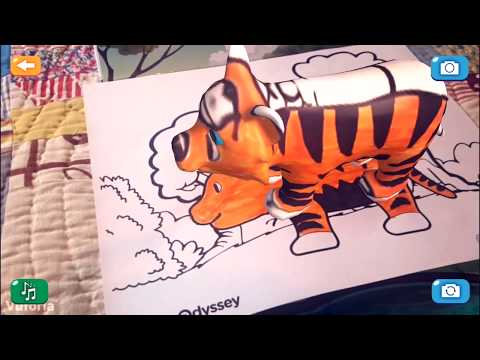 Check out all ARIA has to offer